In school, we all learned the theory of supply and demand. When the demand for an item is greater than the supply of that item, the price will surely rise.
SUPPLY
The National Association of Realtors (NAR) recently reported that the inventory of homes for sale stands at a 3.8-month supply. This is considerably lower than the 6-month supply necessary for a normal market.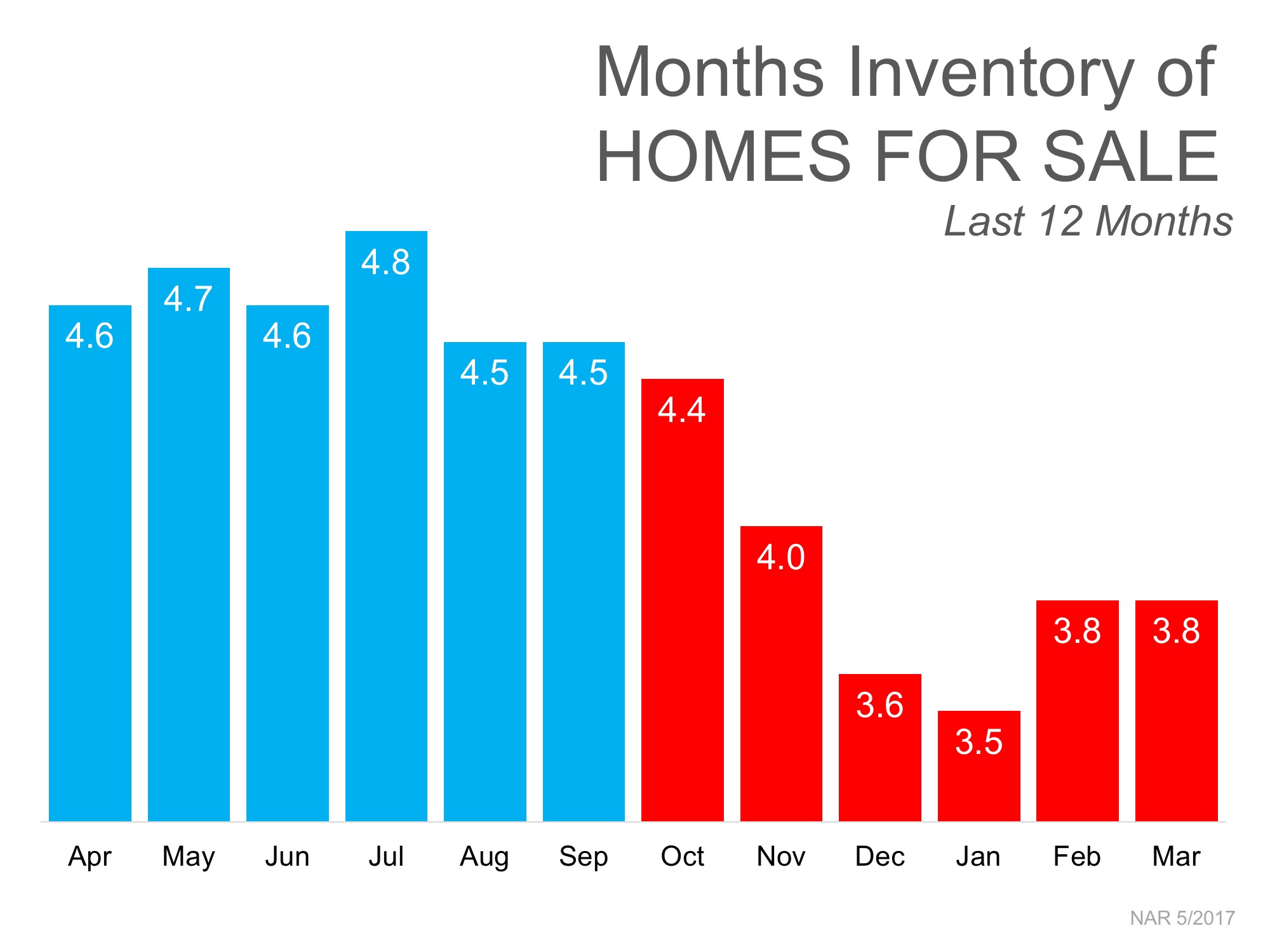 DEMAND
Every month NAR reports on the number of buyers out in the market looking for homes, which is also known as buyer traffic. As seen on the map below, buyer demand in March was strong or very strong in 45 out of 50 states nationwide, and Washington, DC.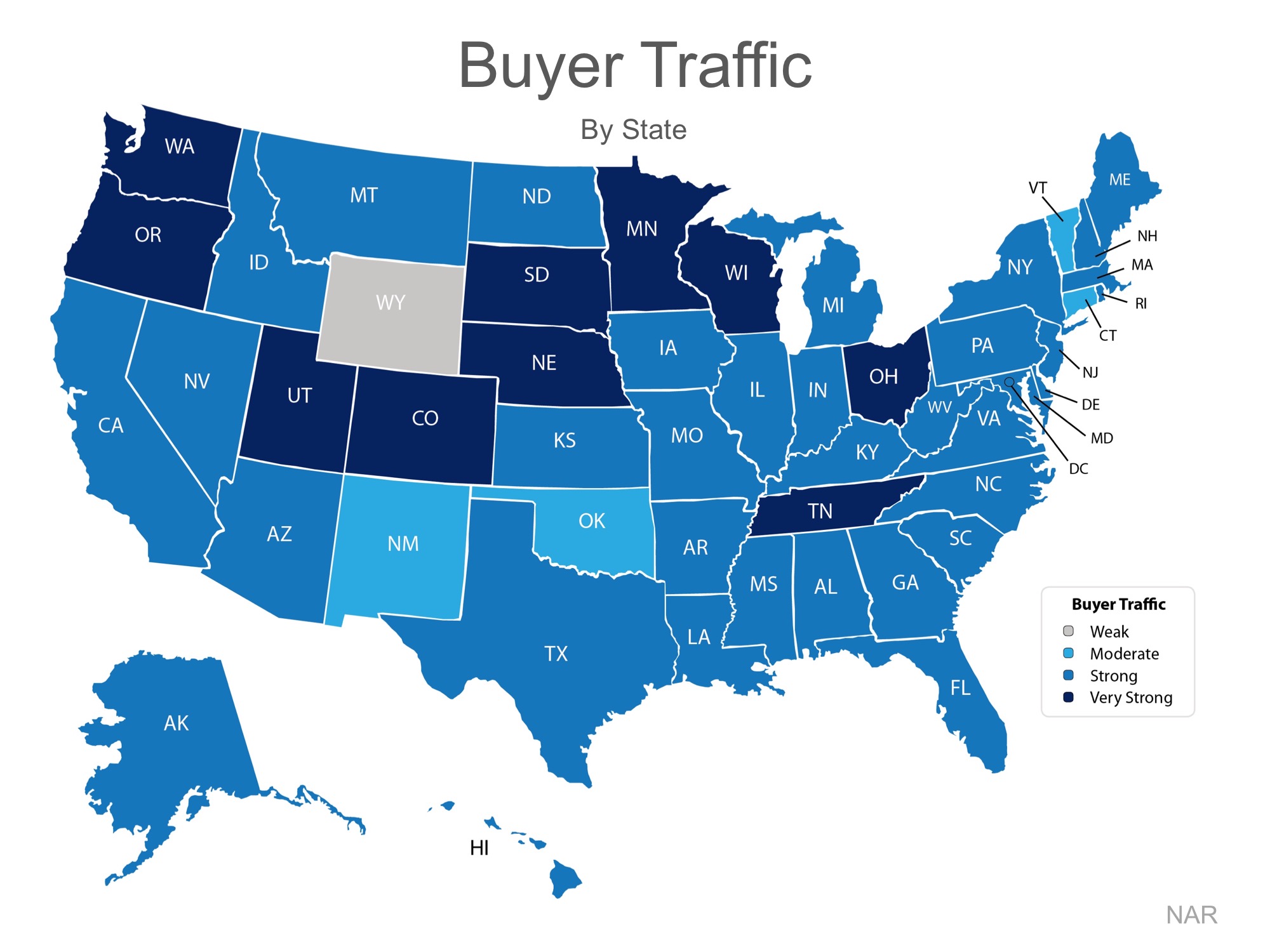 Many buyers are being confronted with a very competitive market in which they must compete with other buyers for their dream homes (if they are even able to find a home they wish to purchase).
Listing your house for sale now will allow you to capitalize on the shortage of homes for sale in the market, which will translate into a better pricing situation.
HOME EQUITY
Many homeowners underestimate the amount of equity they currently have in their homes. According to a recent Fannie Mae study, 37% of homeowners believe that they have more than 20% equity in their homes. In reality, CoreLogic's latest Equity Report tells us that 78.9% actually do!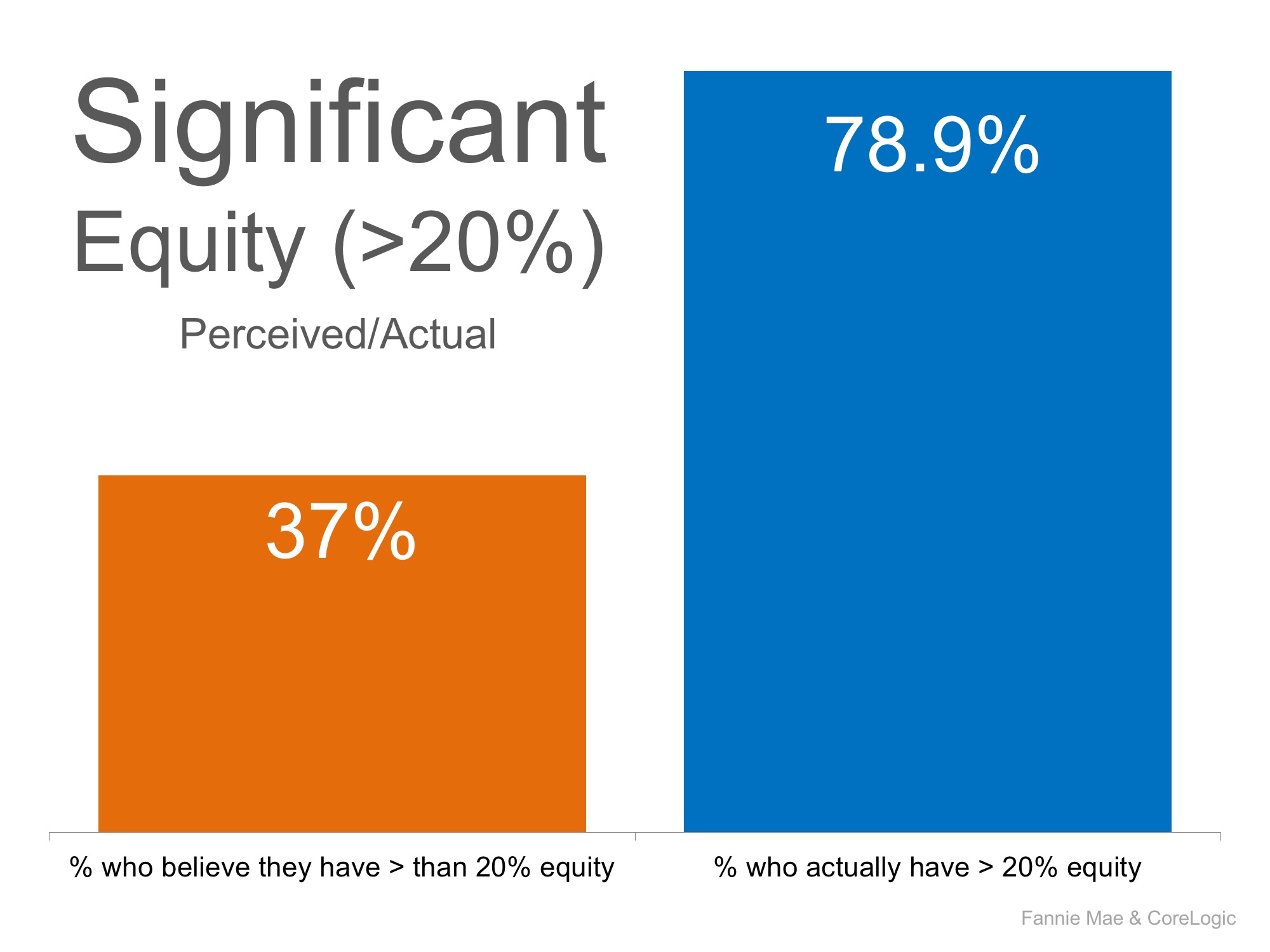 Many homeowners who are undervaluing the equity they have in their homes may feel trapped, which may be contributing to the lack of inventory in the market.
Bottom Line
If you are debating selling your home this year, let's meet up to evaluate the equity you have in your home, as well as the opportunities available in your market.
source: Keith Kreis Real Estate news
---
Need to sell your home? It's all about the marketing ! 
It's all about the marketing ! Selling your home right! Home Seller
There's no secret to getting a home sold quickly – the more people that view it, the better your chances of a quick sale. Unfortunately, too many real estate agents take a "list and pray" attitude toward their home-selling clients – trying to get away with sticking a sign into the dirt, a lockbox on the door and two or three photos on the MLS listing. Need to sell your home? It's all about the marketing !  Selling your home right, in Naperville, Bolingbrook, Plainfield, Oswego, Downers Grove, Lisle, Yorkville, Woodridge, Aurora Home Seller
Sure, that might work in a hot sellers' market, but it may also fail. Are you willing to take that chance? Since you will pay the same amount for the list-and-pray agent as you will for the guerilla marketer, shouldn't you do your best to find the latter and eschew the former? Home Seller Readmore about Need to sell your home?
---
Thinking of Selling? Do it TODAY!!
That headline might be a little aggressive. However, as the data on the 2017 housing market begins to roll in, we can definitely say one thing: Home Seller If you are considering selling, IT IS TIME TO LIST YOUR HOME! The February numbers are not in yet, but the January numbers were sensational. Lawrence Yun, Chief Economist for the National Association of Realtors Home Seller, said:
"Much of the country saw robust sales activity last month as strong hiring and improved consumer confidence at the end of last year appear to have sparked considerable interest in buying a home. Market challenges remain, but the housing market is off to a prosperous start as homebuyers staved off inventory levels that are far from adequate…"
And CNBC says consumer confidence in the economy is fueling the market:
"U.S. home resales surged to a 10-year high in January as buyers shrugged off higher prices and mortgage rates, a sign of growing confidence in the economy."