With housing prices appreciating at levels that far exceed historical norms, some are fearful that the market is heading for another bubble. To alleviate that fear, we just need to look back at the reasons that caused the bubble ten years ago.
Last decade, demand for housing was artificially propped up because mortgage lending standards were way too lenient. People that were not qualified to purchase were able to attain a mortgage anyway. Prices began to skyrocket. This increase in demand caused homebuilders in many markets to overbuild.
Eventually, the excess in new construction and the flooding of the market with distressed properties (foreclosures & short sales), caused by the lack of appropriate lending standards, led to the housing crash.
Where we are today…
1. If we look at lending standards based on the Mortgage Credit Availability Index released monthly by the Mortgage Bankers Association, we can see that, though standards have become more reasonable over the last few years, they are nowhere near where they were in the early 2000s.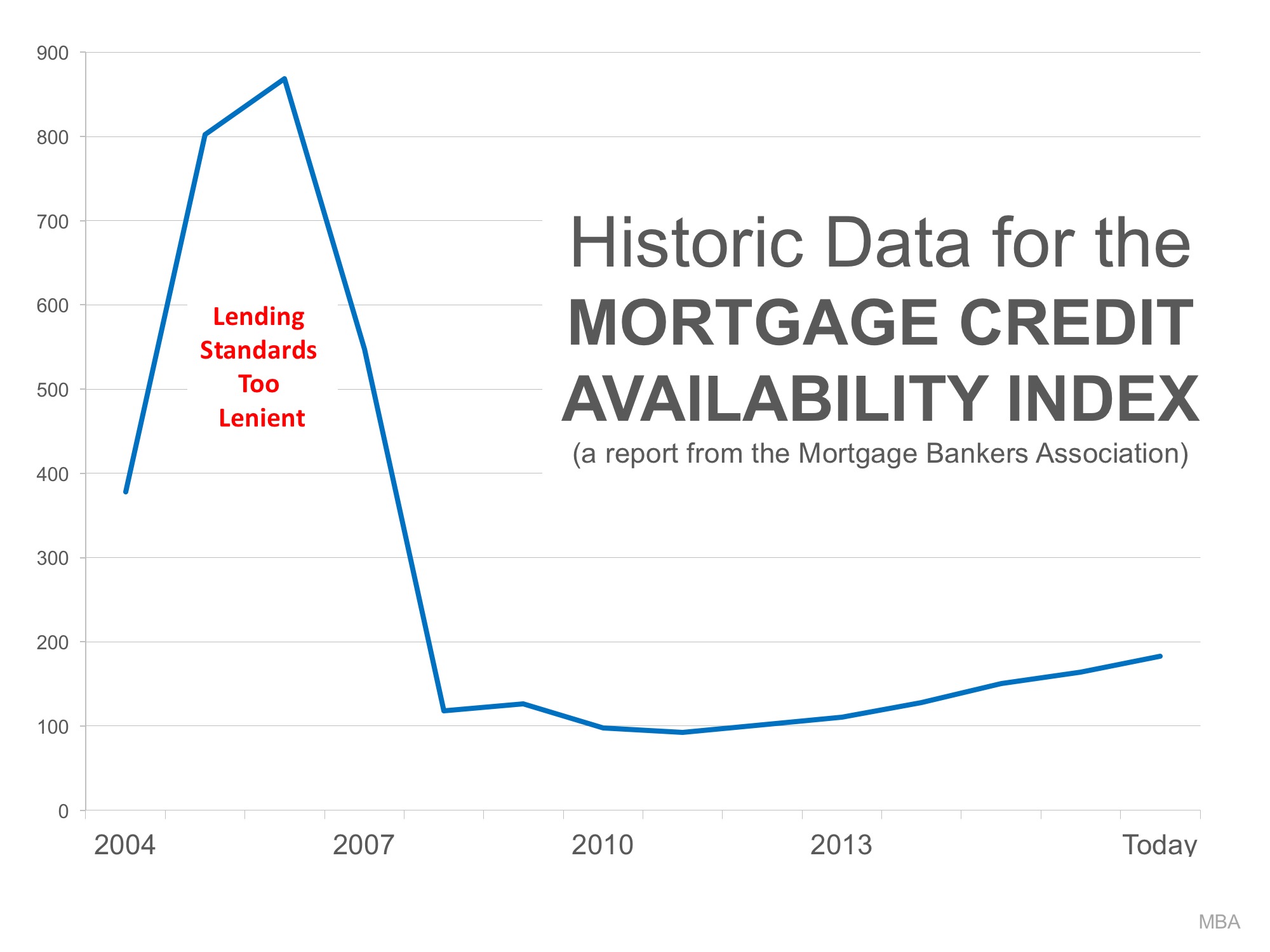 2. If we look at new construction, we can see that builders are not "over building." Average annual housing starts in the first quarter of this year were not just below numbers recorded in 2002-2006, they are below starts going all the way back to 1980.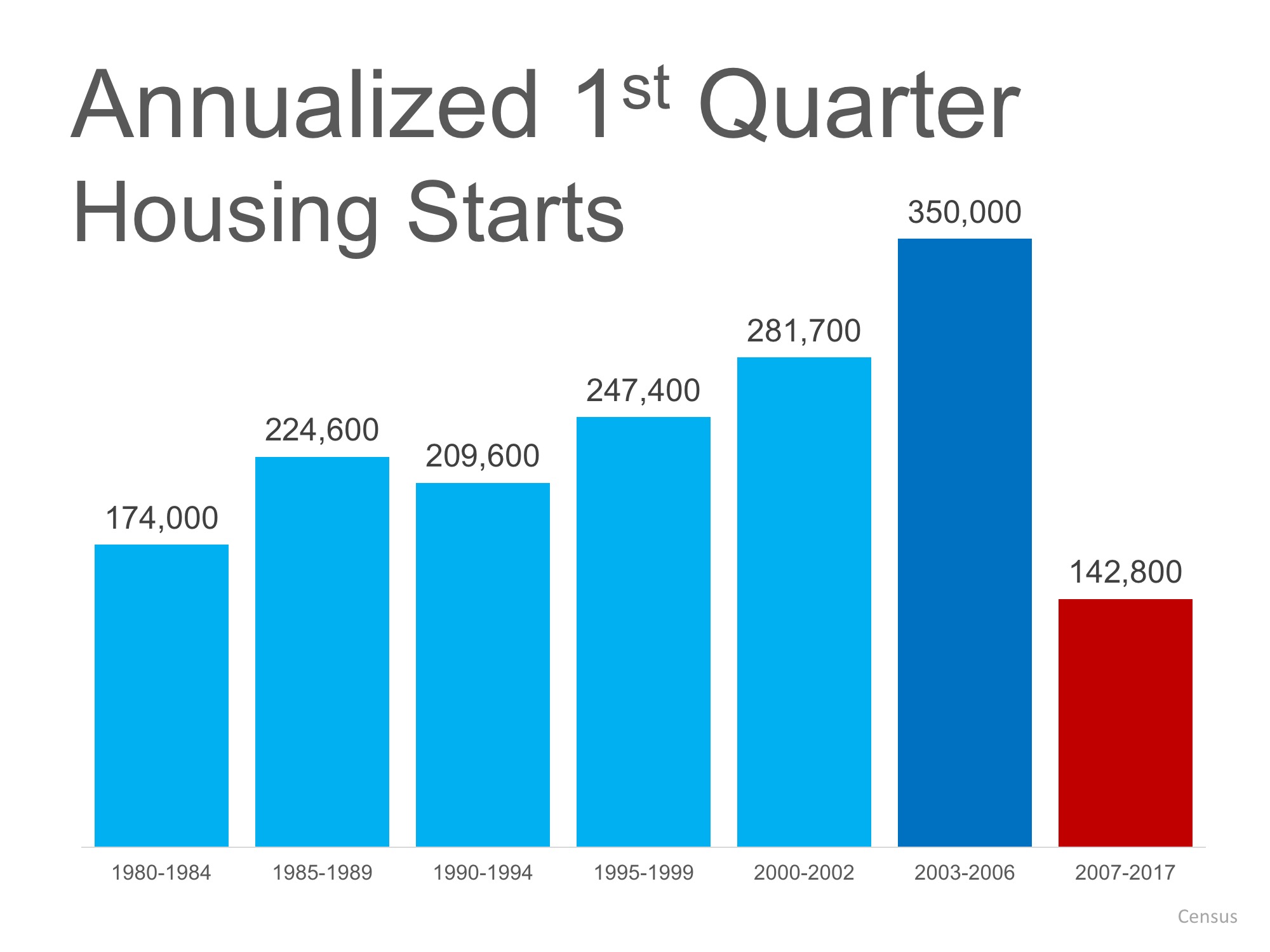 3. If we look at home prices, most homes haven't even returned to prices seen a decade ago. Trulia just released a report that explained:
"When it comes to the value of individual homes, the U.S. housing market has yet to recover. In fact, just 34.2% of homes nationally have seen their value surpass their pre-recession peak."
Bottom Line
Mortgage lending standards are appropriate, new construction is below what is necessary and home prices haven't even recovered. It appears fears of a housing bubble are over-exaggerated.
---
According to the Beracha, Hardin & Johnson Buy vs. Rent (BH&J) Index, the U.S. housing market has continued to move deeper into buy territory, supporting the belief that housing markets across the country remain a sound investment. Buyhome
The BH&J Index is a quarterly report that attempts to answer the question:
In today's housing market, is it better to rent or buy a home? 

Buyhome
The index examines the entire US housing market and then isolates 23 major cities for comparison. The researchers "measure the relationship between purchasing property and building wealth through a buildup in equity versus renting a comparable property and investing in a portfolio of stocks and bonds."  Buyhome in Naperville
While most of the metropolitan markets examined moved further into buy territory (15 of the 23), markets like Dallas, Denver, and Houston are currently deep into rent territory. In these three markets, it is estimated that renting will top homeownership 7 out of 10 times.
---
The success of the housing market is strongly tied to the consumer's confidence in the overall economy. For that reason, we believe 2017 will be a great year for real estate. Here is just a touch of the news coverage on the subject. Buyhome
"Consumers' faith in the housing market is stronger than it's ever been before, according to a newly released survey from Fannie Mae." Buyhome in Naperville
"Americans' confidence continued to mount last week as the Bloomberg Consumer Comfort Index reached the highest point in a decade on more-upbeat assessments about the economy and buying climate." Buyhome in Naperville
"Confidence continues to rise among America's consumers…the latest consumer sentiment numbers from the University of Michigan showed that in March confidence rose again."

See more Consumer Confidence in Economy & Housing is Soaring