Every year at this time, many homeowners decide to wait until after the holidays to put their homes on the market for the first time, while others who already have their homes on the market decide to take them off until after the holidays.
Here are seven great reasons not to wait:
Relocation buyers are out there. Many companies are still hiring throughout the holidays and need their employees in their new positions as soon as possible.
Purchasers who are looking for homes during the holidays are serious buyers and are ready to buy now.
You can restrict the showings on your home to the times you want it shown. You will remain in control.
Homes show better when decorated for the holidays.
There is less competition for you as a seller right now. Let's take a look at listing inventory as compared to the same time last year: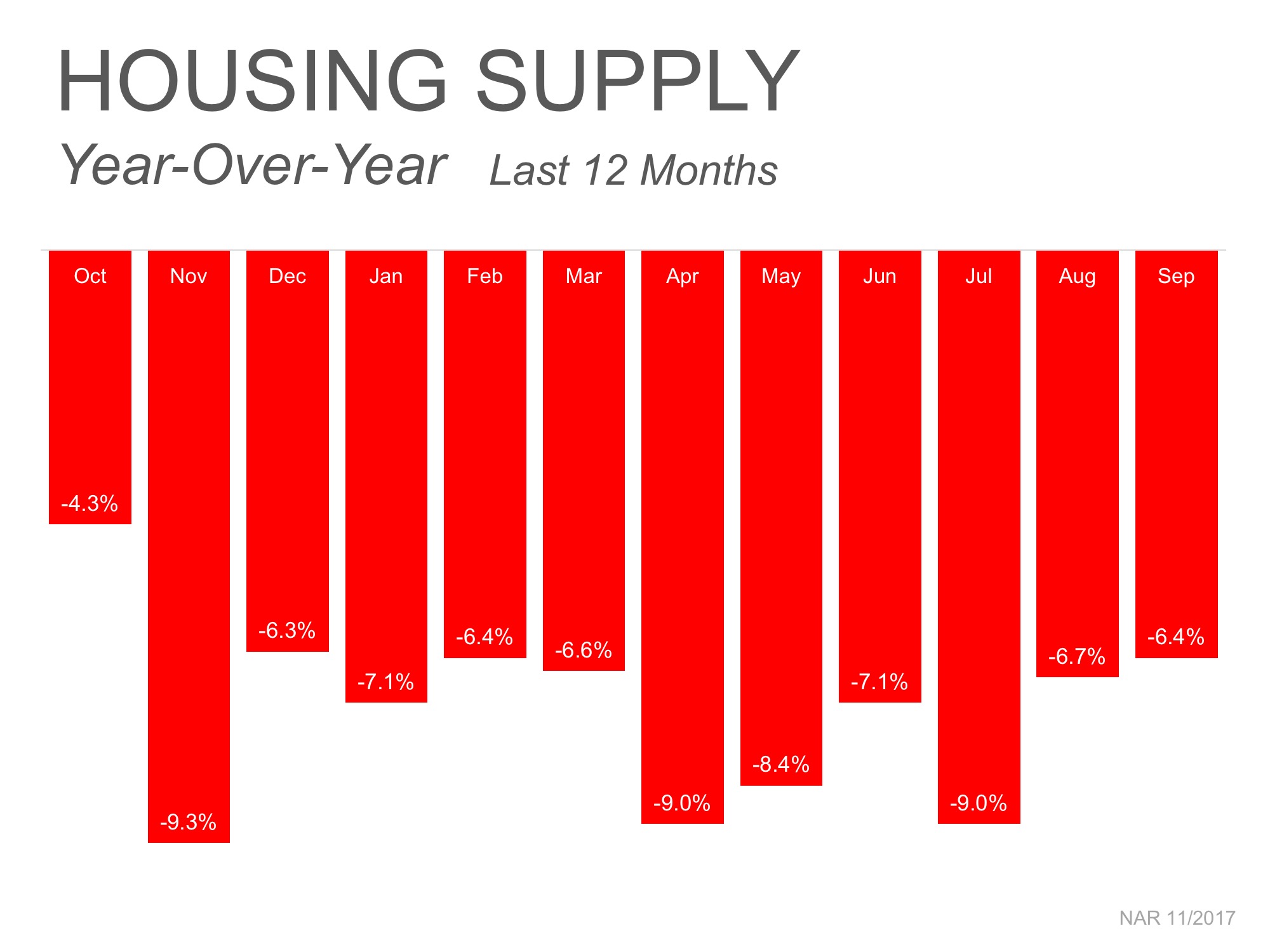 The desire to own a home doesn't stop when the holidays come. Buyers who were unable to find their dream home during the busy spring and summer months are still searching!
The supply of listings increases substantially after the holidays. Also, in many parts of the country, new construction will continue to surge reaching new heights in 2018, which will lessen the demand for your house.
Bottom Line
Waiting until after the holidays to sell your home probably doesn't make sense.



source: 7 Reasons to List Your Home This Holiday Season | Real Estate with Keith Kreis
---
3 Charts That Shout, 'List Your Home Today!'
In school, we all learned the theory of supply and demand. When the demand for an item is greater than the supply of that item, the price will surely rise.
SUPPLY
The National Association of Realtors (NAR) recently reported that the inventory of homes for sale stands at a 3.8-month supply. This is considerably lower than the 6-month supply necessary for a normal market.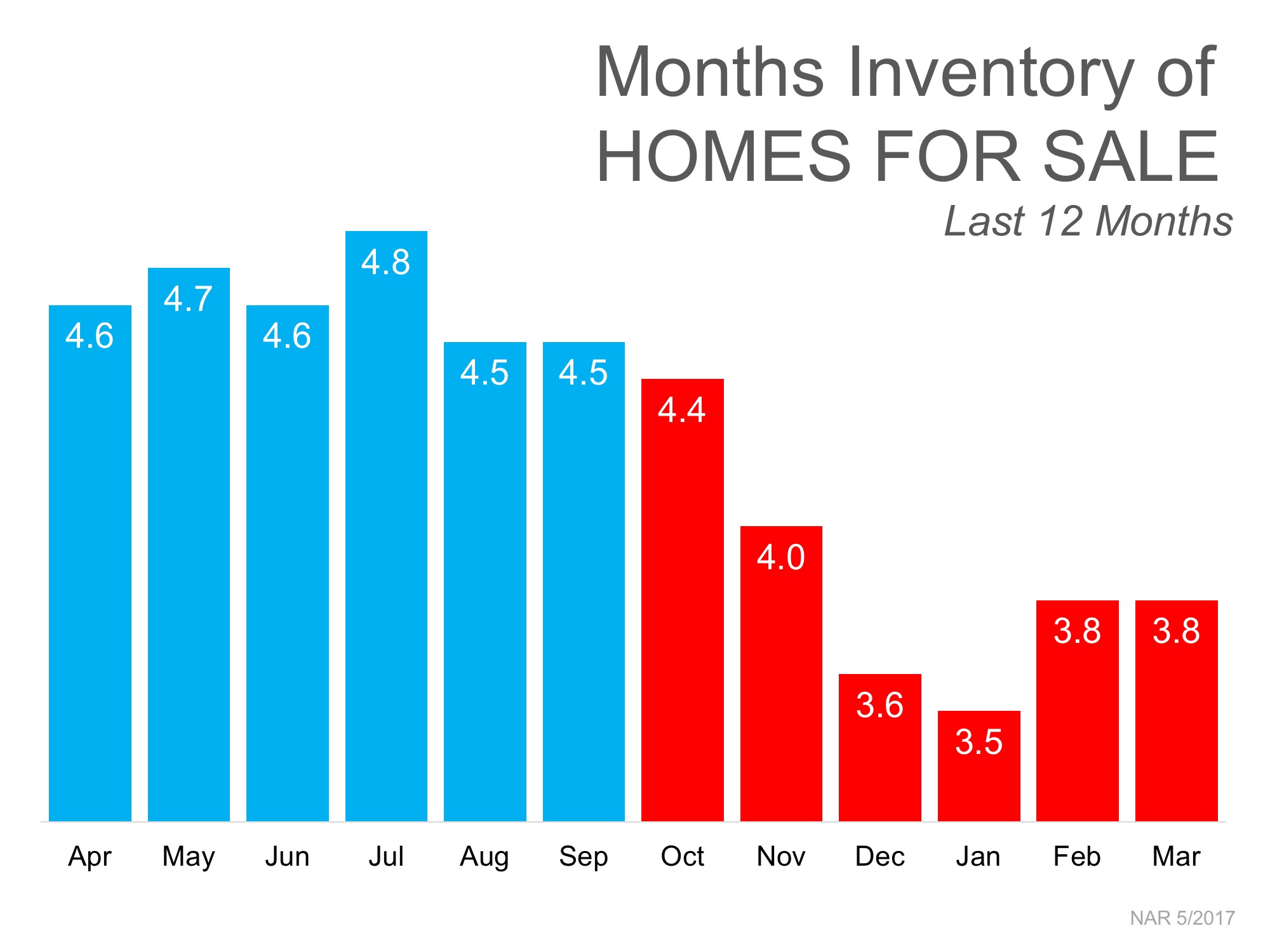 DEMAND
Every month NAR reports on the number of buyers out in the market looking for homes, which is also known as buyer traffic. As seen on the map below, buyer demand in March was strong or very strong in 45 out of 50 states nationwide, and Washington, DC. Selling Real Estate
https://dhbk.biz/real-estate-blog/3-charts-that-shout-list-your-home-today/
---
Selling Your Home? Is Your Listing 'Pet-Friendly'?
One of the many benefits of owning your own home is the freedom to find your 'furever' friend. By pointing out the aspects of your home that make it 'pet-friendly' in your listing, you'll attract these buyers rather than alienate the 61% of American households that have a pet! Selling Real Estate
If you are one of the many homeowners looking to list your home for sale, how do you stand out to the millions of pet parents searching for their dream homes? Selling Real Estate in Naperville
Whether a dog person, a cat person, or someone who prefers the company of another pet species, 99% of pet owners say that they consider their animal to be family. When finding a home, 95% of animal owners believe it is important that a housing community allows animals. Selling Real Estate in Plainfield
https://dhbk.biz/real-estate-blog/selling-your-home-is-your-listing-pet-friendly/
---
What You Need To Know Before Selling Your Home
Are you ready to put your property on the market? You might want to double check this list first! Selling Real Estate
When you decide you're ready to sell your home, you will have to dedicate some time and effort to ensure that the carpets are clean, the garden is well kept, and that your home is optimized to make the best possible impression on potential buyers. But you should save some time to take care of this crucial yet easily forgotten, task: contact your local government to ensure that it has the correct information about your property. Selling Real Estate in Naperville
https://dhbk.biz/real-estate-blog/what-you-need-to-know-before-selling-your-home/