With residential home prices continuing to appreciate at levels above historic norms, some are questioning if we are heading toward another housing bubble (and subsequent burst) like the one we experienced in 2006-2008.
Recently, five housing experts weighed in on the question.
Rick Sharga, Executive VP at Ten-X:
"We're definitely not in a bubble."

"We have a handful of markets that are frothy and probably have hit an affordability wall of sorts but…while prices nominally have surpassed the 2006 peak, we're not talking about 2006 dollars."
Christopher Thornberg, Partner at Beacon Economics:
"There is no direct or indirect sign of any kind of bubble."

"Steady as she goes. Prices continue to rise. Sales roughly flat.…Overall this market is in an almost boring place."
Bill McBride, Calculated Risk:
"I wouldn't call house prices a bubble."

"So prices may be a little overvalued, but there is little speculation and I don't expect house prices to decline nationally like during the bust."
David M. Blitzer, Managing Director and Chairman of the Index Committee at S&P Dow Jones Indices:
"Housing is not repeating the bubble period of 2000-2006."

"…price increases vary unlike the earlier period when rising prices were almost universal; the number of homes sold annually is 20% less today than in the earlier period and the months' supply is declining, not surging."
Bing Bai & Edward Golding, Urban Institute:
"We are not in a bubble and nowhere near the situation preceding the 2008 housing crisis."

"Despite recent increases, house prices remain affordable by historical standards, suggesting that home prices are tracking a broader economic expansion."

source: A Housing Bubble? Industry Experts Say NO! | Real Estate with Keith Kreis
---
Are Home Prices Approaching Bubble Territory?
As home values continue to rise, some are questioning whether we are approaching another housing bubble. Zillow just reported that:
"National home values have surpassed the peak hit during the housing bubble and are at their highest value in more than a decade." Home Buying Process
Though that statement is correct, we must realize that just catching prices of a decade ago does not mean we are at bubble numbers. Here is a graph of median prices as reported by the National Association of Realtors (NAR). Home Buying Process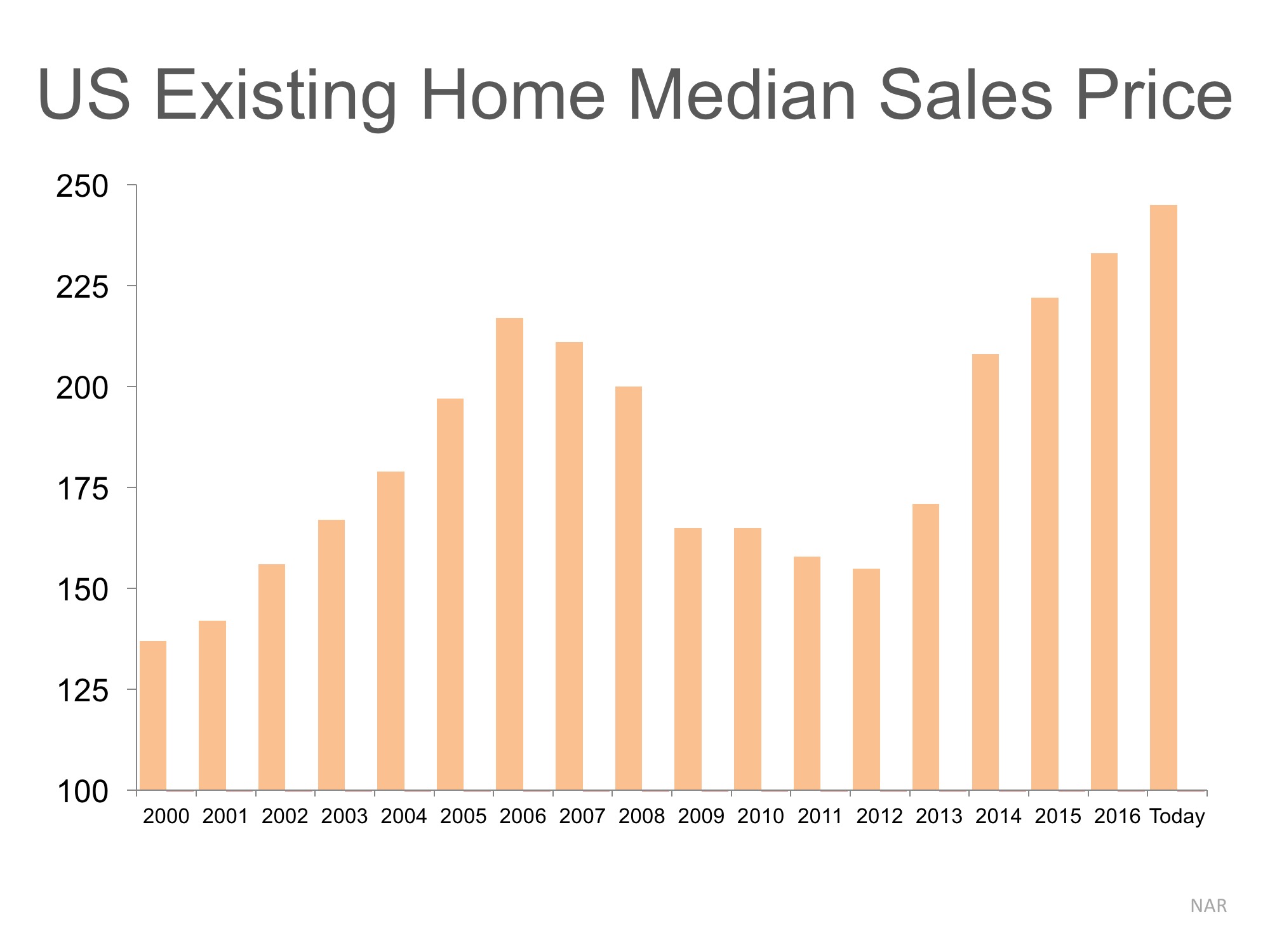 We can see that prices rose during the early 2000s, fell during the crash and have risen since 2013. Home Buying Process
However, let's assume there was no housing bubble and crash and that home prices appreciated at normal historic levels (3.6% annually) over the last ten years. Home Buying Process
Here is a graph comparing actual price appreciation (tan bars) with what prices would have been with normal appreciation (blue bars).
https://dhbk.biz/real-estate-blog/are-home-prices-approaching-bubble-territory/
---
How To Take The Stress Out Of Moving To A New Property
If you've been researching real estate and you're stressed out about the thought of moving your belongings to a new property, sit back and read the list below. The key to a stress free move is just to ensure that you're well organized. If you foresee yourself moving in the near future, relax, most of the thinking has already been done for you. Home Buying Process
Items to collect before your scheduled move :
1. Large, sturdy boxes
Before you spend you hard earned money on moving boxes, it's well worth asking local businesses such as furniture stores to see if they have any large boxes which they're looking to part with. Alternatively, it's worth asking friends and work colleagues to see if they have any boxes available. If you're unsuccessful, you can purchase suitable boxes online or directly from a moving company. Home Buying Process
2. Protective materials 
It's well worth stocking up on protective materials such as bubble wrap and packing peanuts. It's highly likely that some of your moving boxes may move around inside of your moving truck, during transportation. Also ensure to pick up enough plastic wrap to cover larger items such as sofas and bed frames. Home Buying Process
https://dhbk.biz/real-estate-blog/how-to-take-the-stress-out-of-moving-to-a-new-property/