A survey by Ipsos found that the American public is still somewhat confused about what is required to qualify for a home mortgage loan in today's housing market. There are two major misconceptions that we want to address today.
1. Down Payment
The survey revealed that consumers overestimate the down payment funds needed to qualify for a home loan. According to the report, 40% of consumers think a 20% down payment is always required. In actuality, there are many loans written with a down payment of 3% or less.
Many renters may actually be able to enter the housing market sooner than they ever imagined with new programs that have emerged allowing less cash out of pocket.
2. FICO® Scores 
The survey also revealed that 62% of respondents believe they need excellent credit to buy a home, with 43% thinking a "good credit score" is over 780. In actuality, the average FICO® scores of approved conventional and FHA mortgages are much lower.
The average conventional loan closed in February had a credit score of 752, while FHA mortgages closed with a score of 686. The average across all loans closed in February was 720. The chart below shows the distribution of FICO® Scores for all loans approved in February.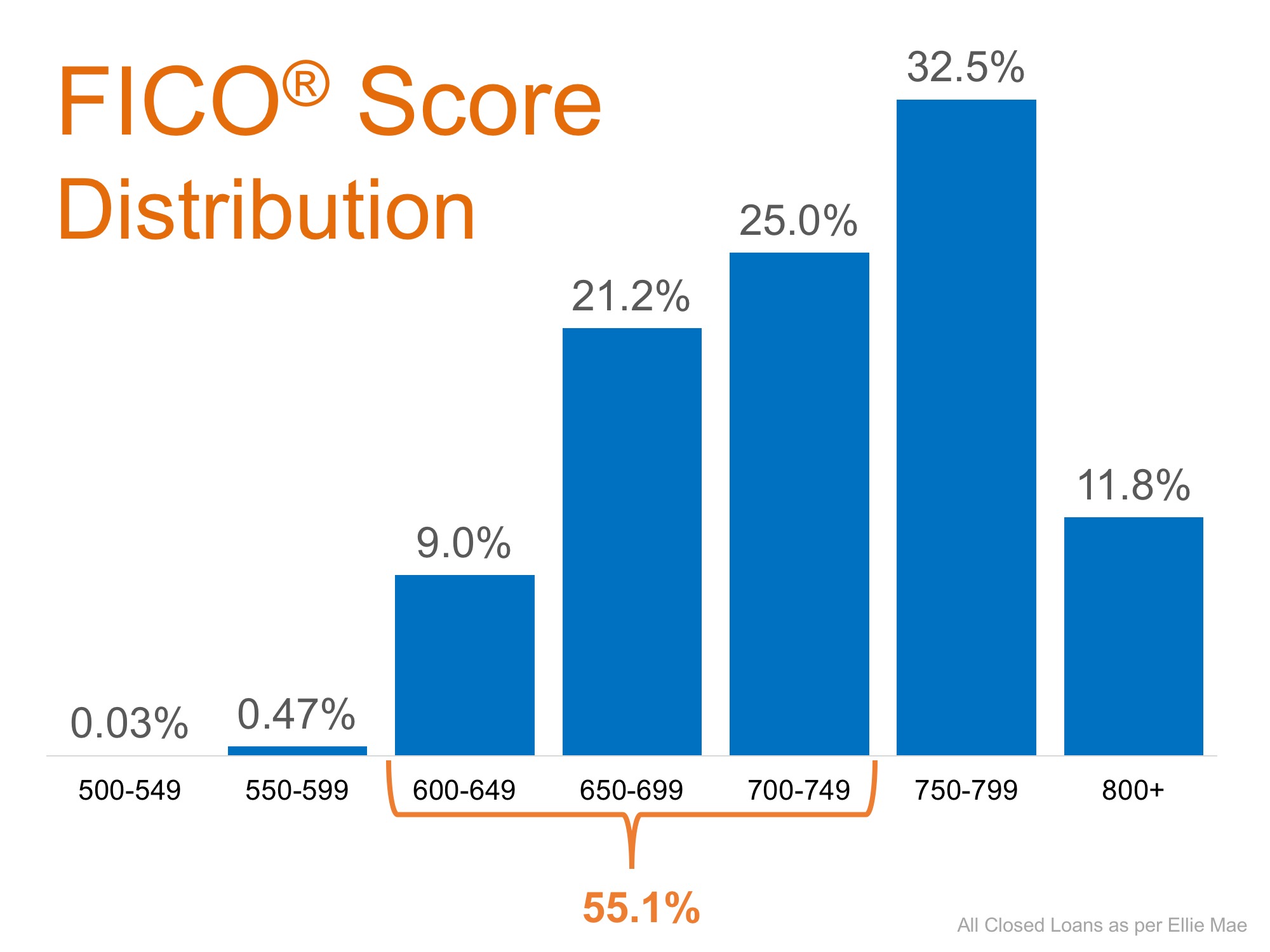 Bottom Line
If you are a prospective buyer who is 'ready' and 'willing' to act now, but are not sure if you are 'able' to, let's sit down to help you understand your true options. 
source: Real Estate with Keith Kreis
---
Home Exterior Considerations To Make Before You Buy
When you're house hunting it's very easy to focus in on certain attributes of a house that you find appealing. Unfortunately when you narrow your focus in on the things that are perfect about the house, you'll often overlook some important things in the process. Make sure you thoroughly examine the exterior of your "dream home" before you go through with your purchase. Buyhome
Here I'll be giving you a specific list of key elements to examine while inspecting your potential home's exterior. None of these issues have to be a home buying deal breaker, but the seller should be willing to help you resolve anything I list below before you sign on the dotted line and finalize your purchase. Buyhome
Trees
Does the property have any trees? Trees can and to the overall beauty of the home but they can also create problems for your foundation if they get to be too big. So be sure to examine how close these trees are to your homes foundation. Also if the tree already has well established roots within the home's foundation, there can be a drop in your foundation if those roots are removed. If the trees are large enough to encounter the roof of the house then consider inspecting the roof as well. The roof can often be overlooked when potential buyers examine the exterior of the property. Trees that come in contact with the roof can leave certain areas exposed and open to rodents or even birds to build nests. Rodents especially will use an overhanging branch to make their way onto your roof. Buyhome
In addition to trees surrounding your home take note of any other foliage that comes in contact with the home. If the seller hasn't done an adequate job maintaining the bushes that surround the house then you may encounter problems with insects later down the line.
Foliage upkeep in general is usually a strong indicator of the type of attention the seller gave the exterior of the house. If things look a little lack luster from afar, it should certainly be cause for a closer inspection. Buyhome