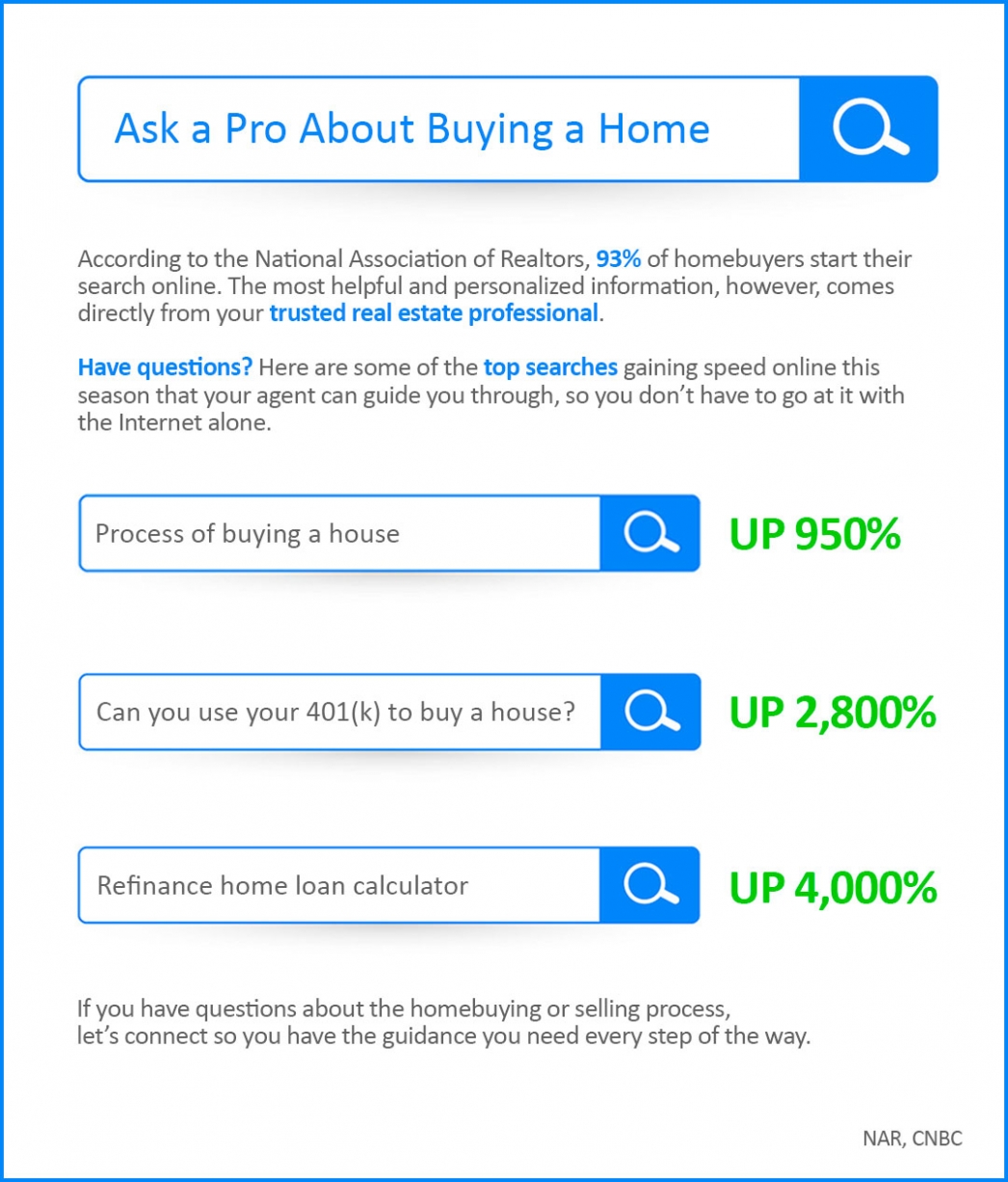 Some Highlights
According to trending data, searches for key real estate topics are skyrocketing online.
Clearly, lots of people have questions about buying a home, and other topics related to the process.
Working with a trusted real estate professional will help you create the most personalized and helpful experience. Let's connect so you have the guidance you need along the way.
---
Today, home prices are appreciating. When we hear prices are going up, it's normal to think a home will cost more as the trend continues. The way the housing market is positioned today, however, low mortgage rates are actually making homes more affordable, even as prices rise. Here's why. According to the Mortgage Monitor Report … Read More Buying a Home Tips
---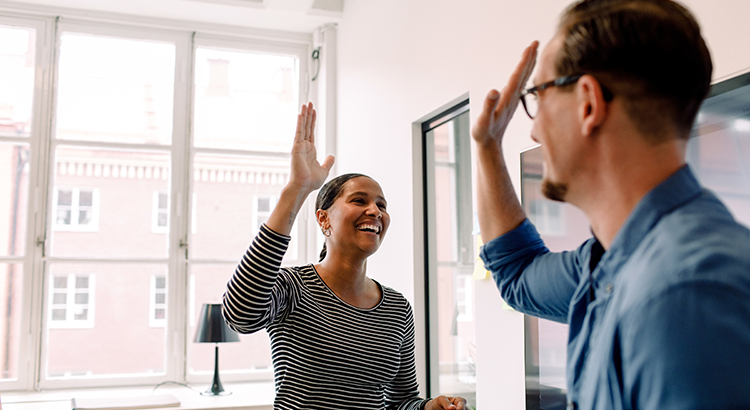 Today's housing market is making a truly impressive turnaround, and it's also setting up some outstanding opportunities for buyers and sellers. Whether you're thinking of buying a home or selling a home this year, there are perks today that are rarely available, and definitely worth looking into. Here are the top two. The Biggest Perk for Buyers: … Read More Buying a Home Tips
---
Today's homebuyers are not just talking about their plans, they're actively engaged in the buying a home process – and they're serious about it. A recent report by the National Association of Home Builders (NAHB) indicates:
"…. Of American adults considering a future home purchase in the second quarter of 2020, about half (49%) are not simply planning it, they are actively engaged in the process to find a home. That is a significantly higher share than the comparable figure a year ago (41%), which suggests that the COVID-19 crisis and its accompanying record-low mortgage rates have converted some prospective buyers into active buyers."
It's no surprise that buyers are out in full force today. Many Americans now need more space to work from home, and the current low mortgage rates are providing an extra boost of motivation to enter the housing market.
If you're considering selling your house, know that today's buyers are serious about making a move. Your opportunity to sell your house in a market with high demand is growing, especially as more millennials enter the housing market too. The same report also notes: … Read More Buying a Home Tips
---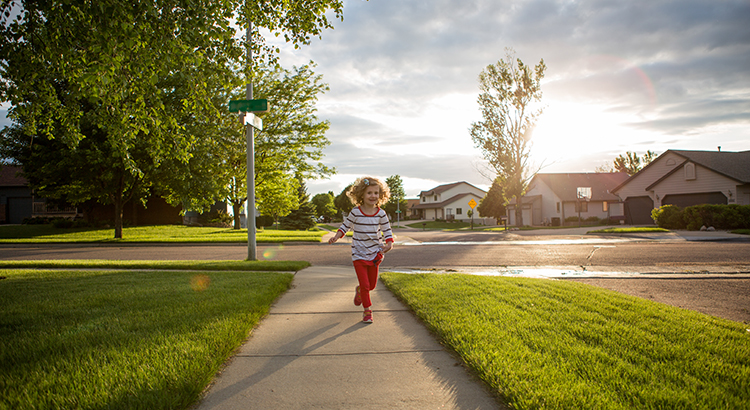 As remote work continues on for many businesses and Americans weigh the risks of being in densely populated areas, will more people start to move out of bigger cities? Spending extra time at home and dreaming of more indoor and outdoor space is certainly sparking some interest among homebuyers. Early data shows an initial trend in this direction of moving from urban to suburban communities, but the question is: will the trend continue?
According to recent data from Zillow, there is a current surge in urban high-end listings in some larger metro areas. The month-over-month increase in these homes going on the market indicates more urban homeowners may be ready to make a move out of the city, particularly at the upper end of the market (See graph below):
Why are people starting to move out of larger cities?
With the ongoing health crisis, it's no surprise that many people are starting to consider this shift. A July survey from HomeLight notes the top reasons people are actually moving today:
More interior space
Desire to own
Move from city to suburbs
More outdoor space
More space, proximity to fewer people, and a desire to own at a more affordable price point are highly desirable features in this new era, so the list makes sense. … Read More Buying a Home Tips