Just like our clocks this weekend in the majority of the country, the housing market will soon "spring forward!" Similar to tension in a spring, the lack of inventory available for sale in the market right now is what is holding back the market.
Many potential sellers believe that waiting until Spring is in their best interest, and traditionally they would have been right.
Buyer demand has seasonality to it, which usually falls off in the winter months, especially in areas of the country impacted by arctic temperatures and conditions.
That hasn't happened this year.
Demand for housing has remained strong as mortgage rates have remained near historic lows.
The National Association of Realtors (NAR) recently reported that the top 10 dates sellers listed their homes in 2016 all fell in April, May or June.
Those who act quickly and list now could benefit greatly from additional exposure to buyers prior to a flood of more competition coming to market in the next few months.
Bottom Line
If you are planning on selling real estate in 2017, let's get together to evaluate the opportunities in our market.
source: www.simplifyingthemarket.com
---
 Our innovative
Home Selling System
was developed to provide our clients with a consistent and proven method to prepare their homes for sale, price their homes appropriately and get the word out to as many prospective buyers as possible.  The benefits of home selling system are a quicker sale at a higher price.
[optima_express_valuation_widget style="twoline"]
---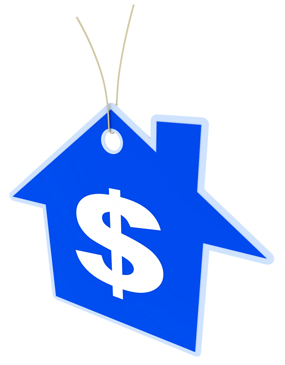 The housing market is recovering nicely. Prices have increased nationally by double digits over the last twelve months. Competition from the shadow inventory of lower priced distressed properties (foreclosures and short sales) is diminishing rapidly. Now may be the perfect time to selling real estate and move to the dream house or beautiful location your family has always talked about.
The one suggestion we would definitely offer: DON'T OVERPRICE IT!!
---
Whether you are buying or selling real estate, you need an experienced Real Estate Professional to lead you toward your ultimate goal. In this world of instant gratification and Internet searches, many sellers think that they can For Sale by Owner or FSBO.
The 5 Reasons You NEED a Real Estate Professional in your corner haven't changed, but rather have been strengthened in recent months due to rising interest rates & home prices as the market recovers.
1. What do you do with all this paperwork?
Each state has different regulations regarding the contracts required for a successful sale, and these regulations are constantly changing. A true Real Estate Professional is an expert in their market and can guide you through the stacks of paperwork necessary to make your dream a reality.
2. Ok, so you found your dream house, now what?
According to the Orlando Regional REALTOR Association, there are over 230 possible actions that need to take place during every successful real estate transaction. Don't you want someone who has been there before, who knows what these actions are to make sure that you acquire your dream?
Continue reading 5 Reasons to Hire a Real Estate Professional…