There are some experts questioning whether the current pace of residential home sales is maintainable. Are too many people buying homes like in 2004-2006? Are we headed for another housing crisis? Actually, if we look closely at the numbers, we can see that we are looking at a very healthy real estate market.
Why the concern?
Some are looking at the last four years of home sales and comparing them to the three years just prior to the housing bubble. Looking at the graph below, we can understand that thinking.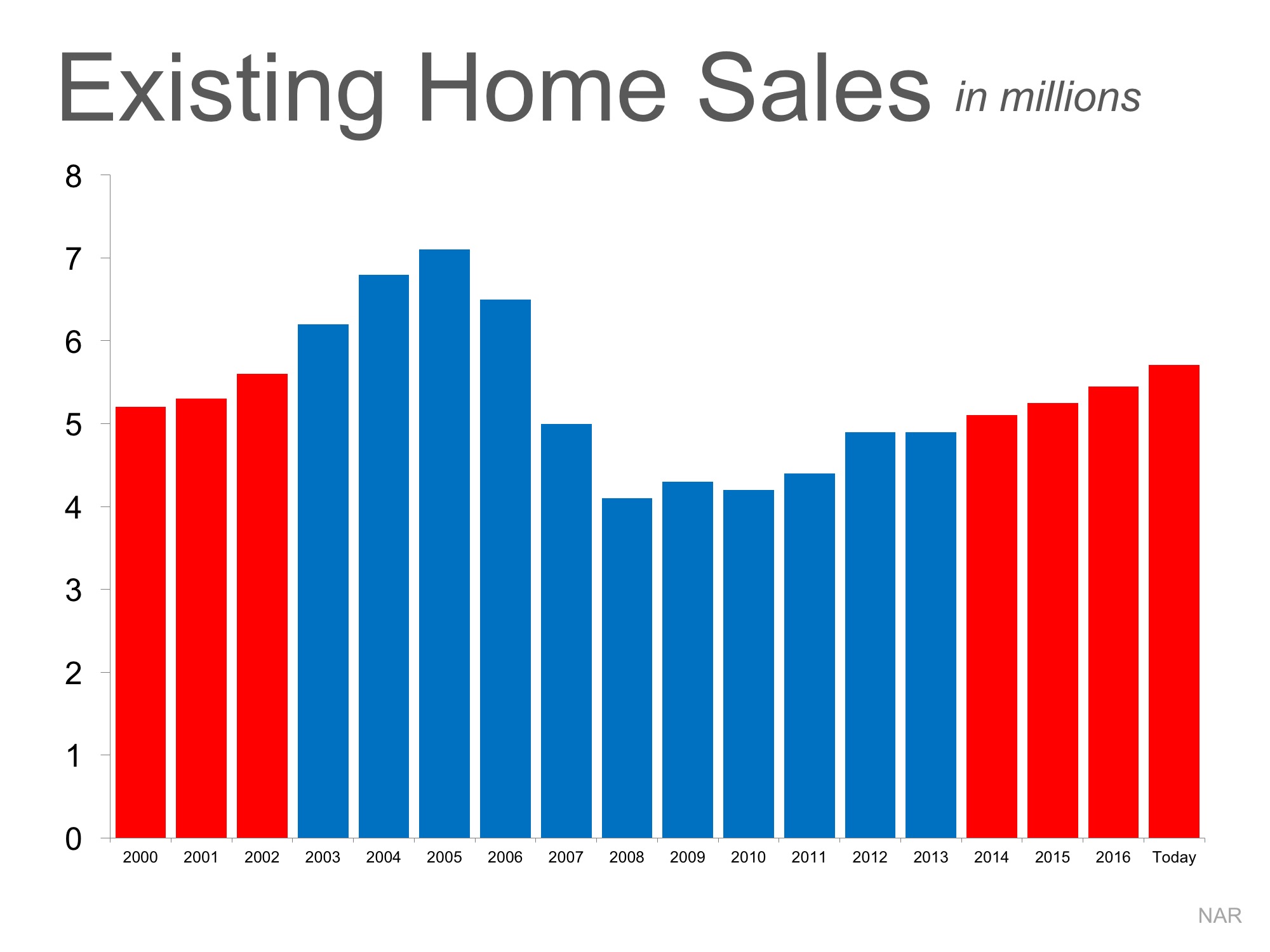 However, if we go further back in history, we can see the real picture. After taking out the "boom & bust" years, the pace of sales is growing at quite a natural pace.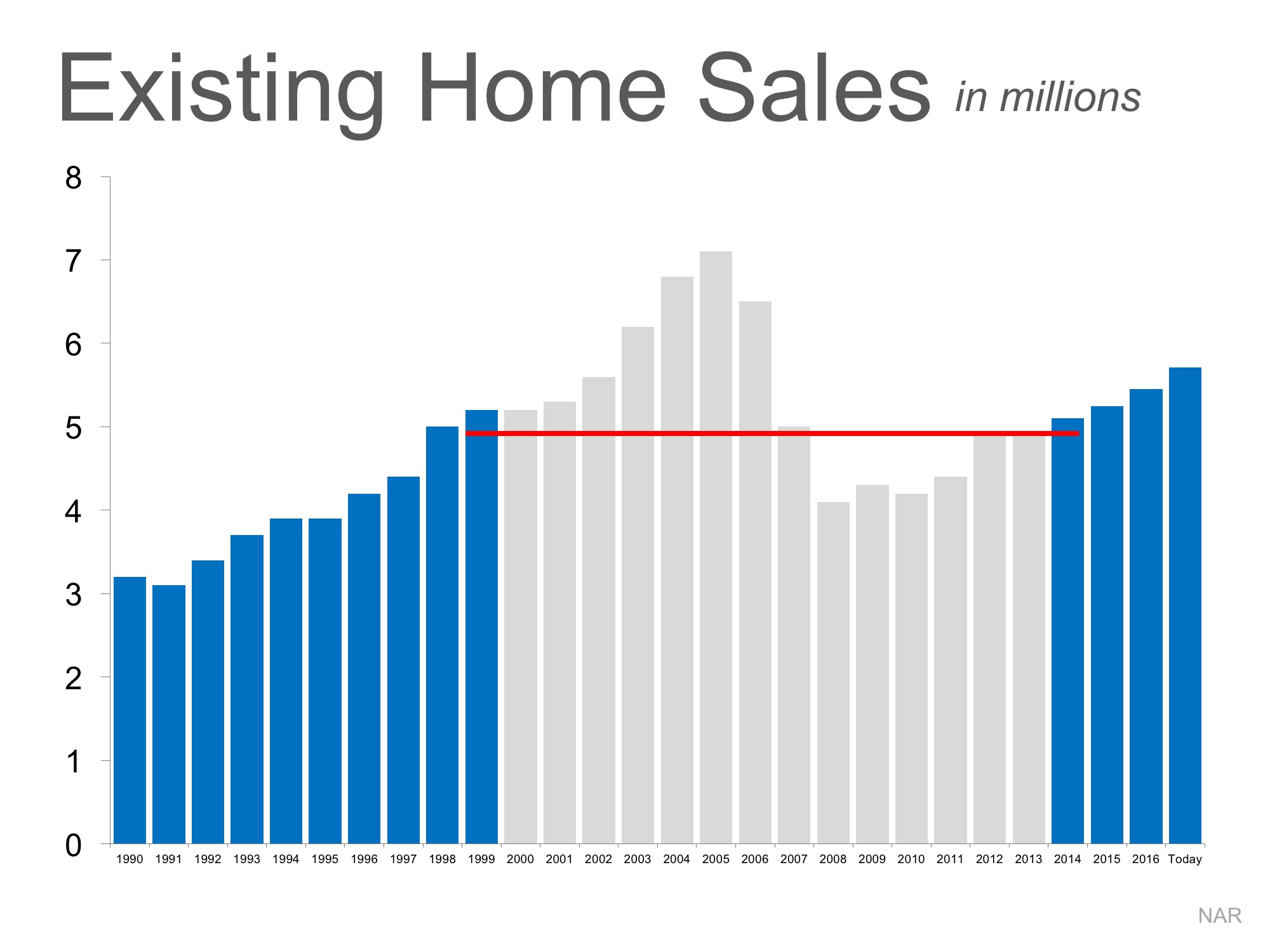 And new home sales are way below historic numbers. Dave Liniger, Re/Max CEO explains:
"We expect a seasonal uptick in sales this time of year and March certainly met and somewhat exceeded that expectation. We don't anticipate the tightening inventory to ease up in most markets until new home construction can catch up to its pre-recession pace. Until then, sellers will enjoy a fast-paced market and buyers will need to work with their agents to get in the right home."
Bottom Line
The current pace of residential home sales definitely seems maintainable.
source: Keith Kreis Real Estate News
Home Buying Checklist For New Buyers
---
Don't Let Your Luck Run Out
The "Cost of Waiting to Buy" is defined as the additional funds it would take to buy a home if prices and interest rates were to increase over a period of time.
Freddie Mac predicts that interest rates will increase to 4.8% by this time next year, while home prices are predicted to appreciate by 4.8% according to CoreLogic.
Waiting until next year to buy could cost you thousands of dollars a year for the life of your mortgage! 

Home Buying Checklist
Read Full Details (Click Here)
---
Five Steps to Ease Home Buying Stress and Anxiety
Buying a home is an emotional experience – it can be exhilarating, thrilling and even stressful. When the time comes to sign the paperwork, don't be surprised if you feel butterflies in your stomach, or even nauseous. You are likely making the biggest financial decision of your lifetime; hence it is perfectly normal to feel anxious about buying a home. Home Buying Checklist Here
Nevertheless, do not let uncertainty about the mortgage process keep you on the sidelines. The tips that have been clearly explained below will help you feel more prepared for home ownership. Home Buying Checklist
According to a recent survey, most consumers have the wrong ideas about what it takes for someone to qualify for a mortgage. Most consumers believe that the requirements are more strict than they actually are, When they were asked about the crucial mortgage qualification criteria (like debt to income ratio, down payment percentage and credit score), approximately 50 percent of the consumers provided an invalid answer or selected "do not know". Home Buying Checklist
This means that there are many eligible home buyers sitting on the sidelines because of misconceptions about the mortgage process or anxiety about being turned down for a loan. To be certain you are ready to purchase a house, and ease any anxiety you might have about the whole process. Below are five suggestions that will help you to ease your home buying anxiety.
Read Full Article – Five Steps to Ease Home Buying Stress and Anxiety