Some Highlights:
The National Association of Realtors (NAR) recently released their latest Existing Home Sales Report.
First-time homebuyers made up 31% of all sales in August.
Homes are selling quickly with 51% of homes on the market for less than a month.
A limited supply continues to drive up prices for the 66th consecutive month.
source: Lack of Existing Home Inventory Slows Sales Heading into Fall [INFOGRAPHIC] | Real Estate with Keith Kreis
---
Are Home Prices Approaching Bubble Territory?
As home values continue to rise, some are questioning whether we are approaching another housing bubble. Zillow just reported that:
"National home values have surpassed the peak hit during the housing bubble and are at their highest value in more than a decade."
Though that statement is correct, we must realize that just catching prices of a decade ago does not mean we are at bubble numbers. Here is a graph of median prices as reported by the National Association of Realtors (NAR).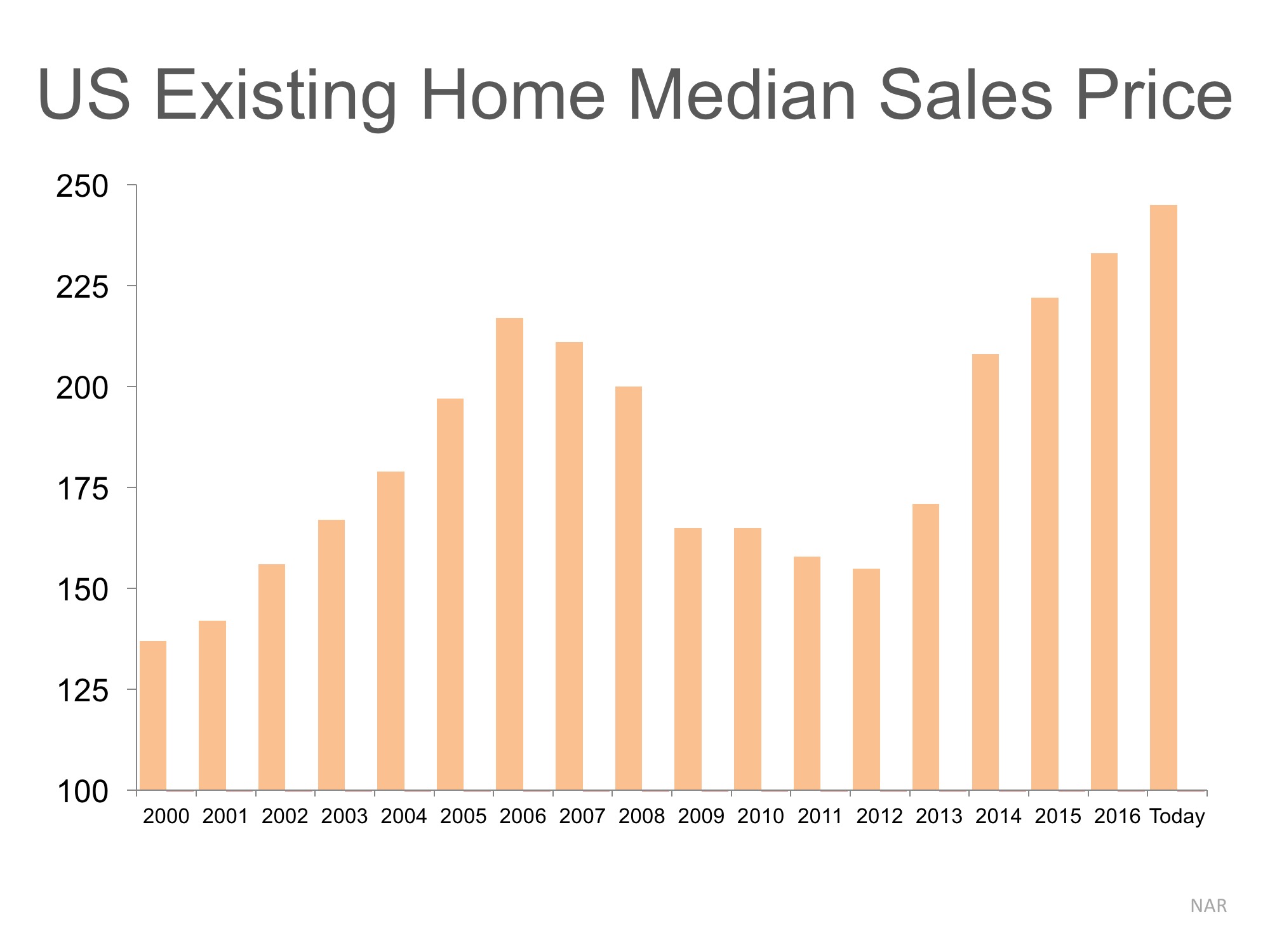 We can see that prices rose during the early 2000s, fell during the crash and have risen since 2013.
However, let's assume there was no housing bubble and crash and that home prices appreciated at normal historic levels (3.6% annually) over the last ten years.
Here is a graph comparing actual price appreciation (tan bars) with what prices would have been with normal appreciation (blue bars).
https://dhbk.biz/real-estate-blog/are-home-prices-approaching-bubble-territory/
---
The Connection Between Home Prices & Family Wealth
Over the next five years, home prices are expected to appreciate 3.22% per year on average and to grow by 17.3% cumulatively, according to Pulsenomics' most recent Home Price Expectation Survey.
So, what does this mean for homeowners and their equity position?
As an example, let's assume a young couple purchased and closed on a $250,000 home in January. If we look at only the projected increase in the price of that home, how much equity will they earn over the next 5 years?
Since the experts predict that home prices will increase by 4.4% this year alone, the young homeowners will have gained $11,000 in equity in just one year. Buying A Second Home
Over a five-year period, their equity will increase by nearly $43,000! This figure does not even take into account their monthly principal mortgage payments. In many cases, home equity is one of the largest portions of a family's overall net worth. Buying A Second Home
https://dhbk.biz/real-estate-blog/the-connection-between-home-prices-family-wealth/
---
If Your Home Hasn't Sold Yet… Definitely Check the Price!
The residential housing market has been hot. Home sales have bounced back solidly and are now at their fourth highest pace over the past year. Demand has remained strong ­throughout spring as many real estate professionals are reporting bidding wars with many homes selling above listing price. What about your house? Buying A Second Home
If your house hasn't sold, it could be the price.
If your home is on the market and you are not receiving any offers, look at your price. Pricing your home just 10% above market value dramatically cuts the number of prosp­­ective buyers that will even see your house. See chart below. Buying A Second Home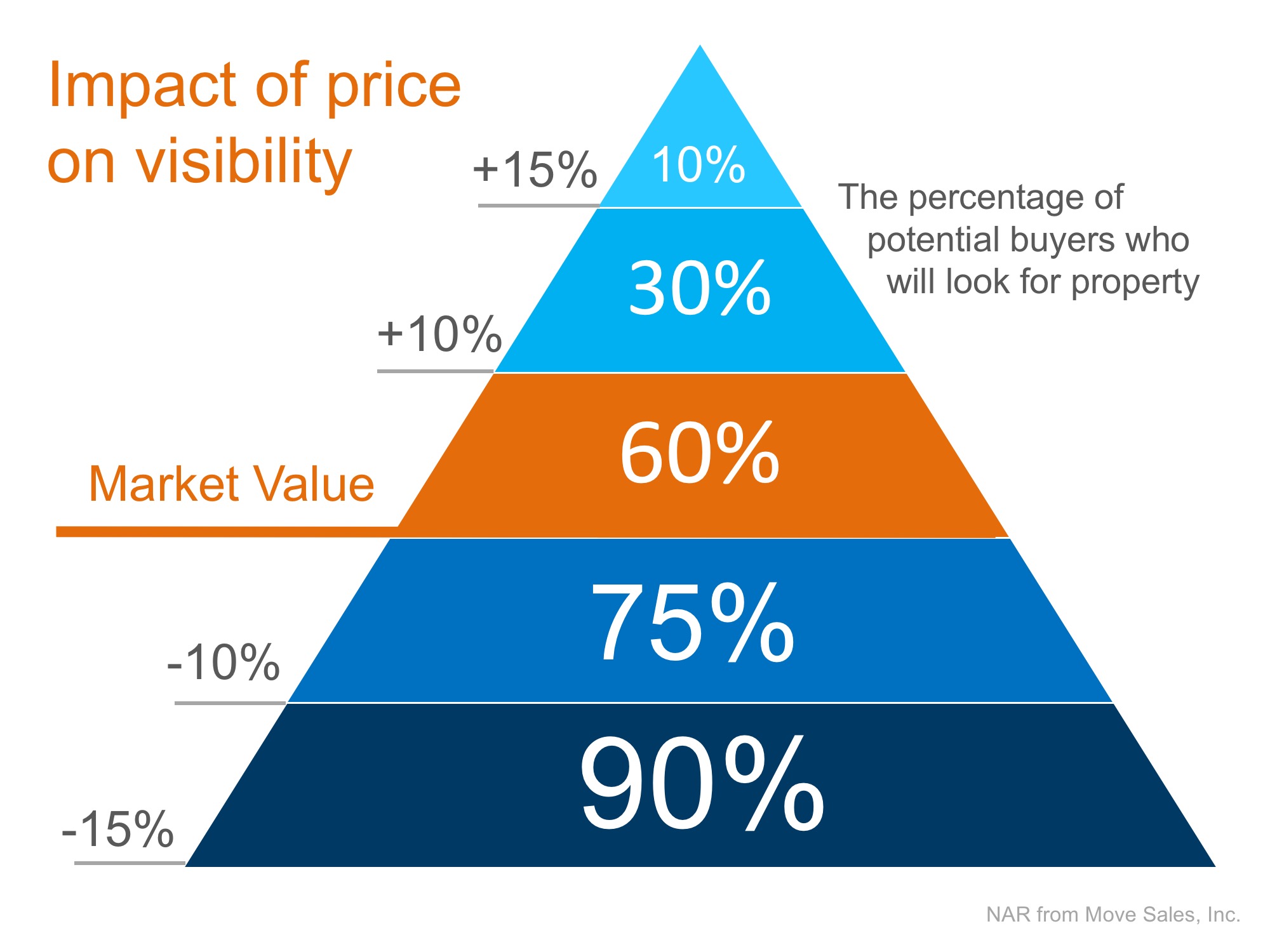 https://dhbk.biz/real-estate-blog/if-your-home-hasnt-sold-yet-definitely-check-the-price/
---
The TRUTH Behind the RENT vs. BUY Debate
In a blog post published last Friday, CNBC's Diana Olnick reported on the latest results of the FAU Buy vs. Rent Index. The index examines the entire US housing market and then isolates 23 major markets for comparison. The researchers at FAU use a "'horse race' comparison between an individual that is buying a home and an individual that rents a similar-quality home and reinvests all monies otherwise invested in homeownership." Buying A Second Home
Having read both the index and the blog post, we would like to clear up any confusion that may exist. There are three major points that we would like to counter: Buying A Second Home
https://dhbk.biz/real-estate-blog/the-truth-behind-the-rent-vs-buy-debate/