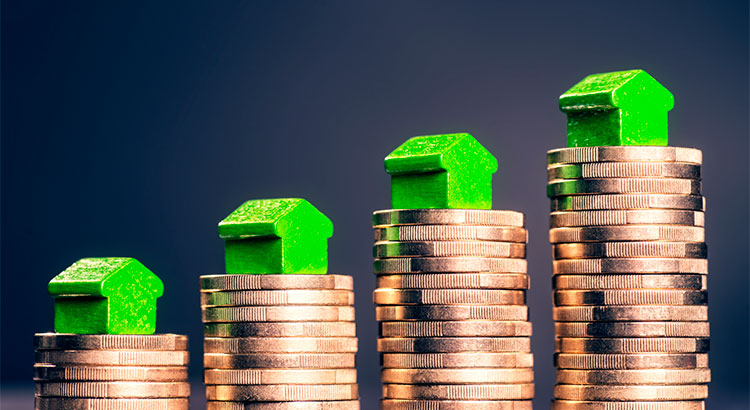 There are many unsubstantiated theories as to why home values are continuing to increase. From those who are worried that lending standards are again becoming too lenient (data shows this is untrue), to those who are concerned that prices are again approaching boom peaks because of "irrational exuberance" (this is also untrue as prices are not at peak levels when they are adjusted for inflation), there seems to be no shortage of opinion.
However, the increase in prices is easily explained by the theory of supply & demand. Whenever there is a limited supply of an item that is in high demand, prices increase.
It is that simple. In real estate, it takes a six-month supply of existing salable inventory to maintain pricing stability. In most housing markets, anything less than six months will cause home values to appreciate and anything more than seven months will cause prices to depreciate (see chart 1).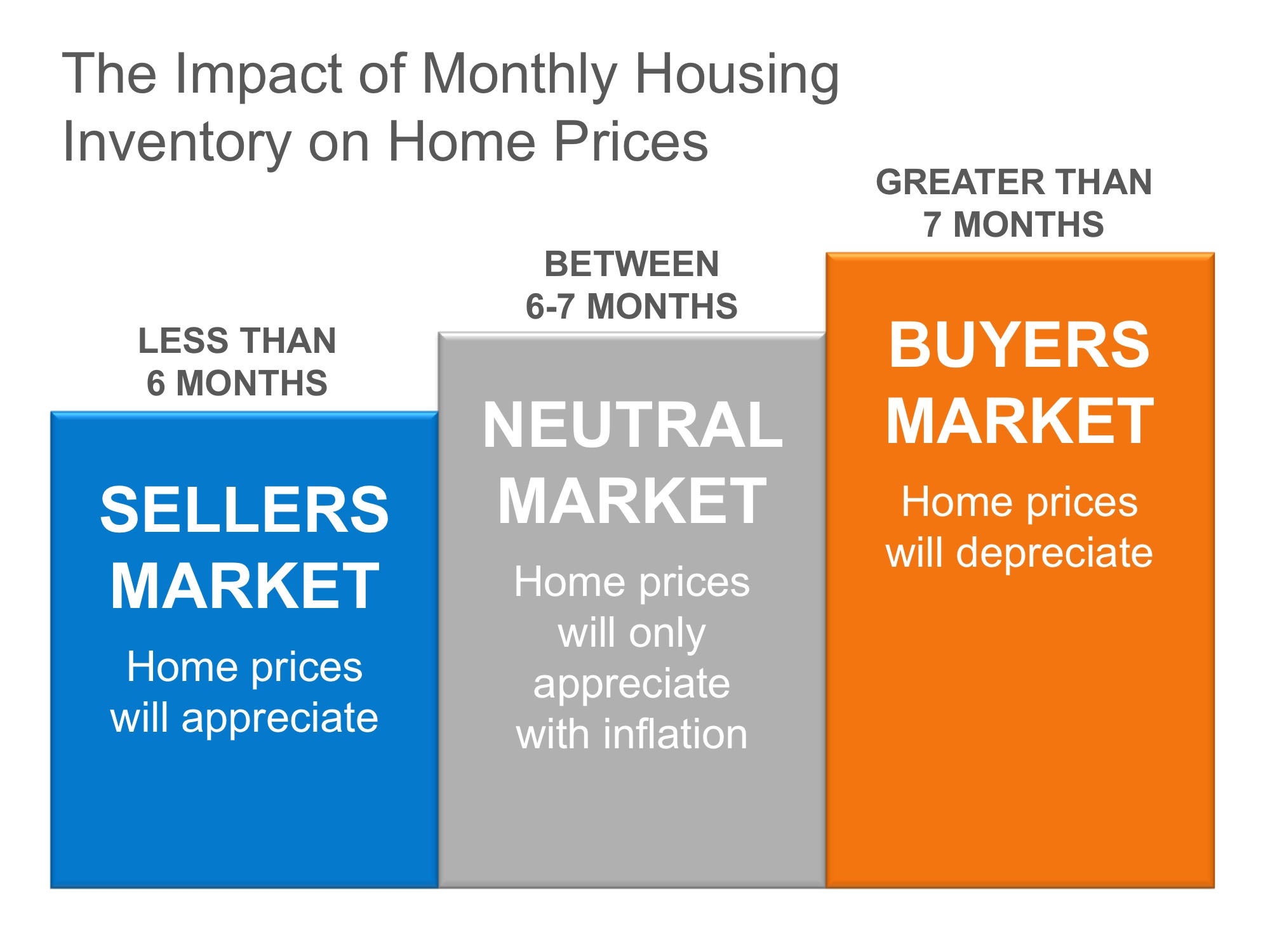 According to the Existing Home Sales Report from the National Association of Realtors (NAR), the monthly inventory of homes has been below six months for the last four years (see chart 2).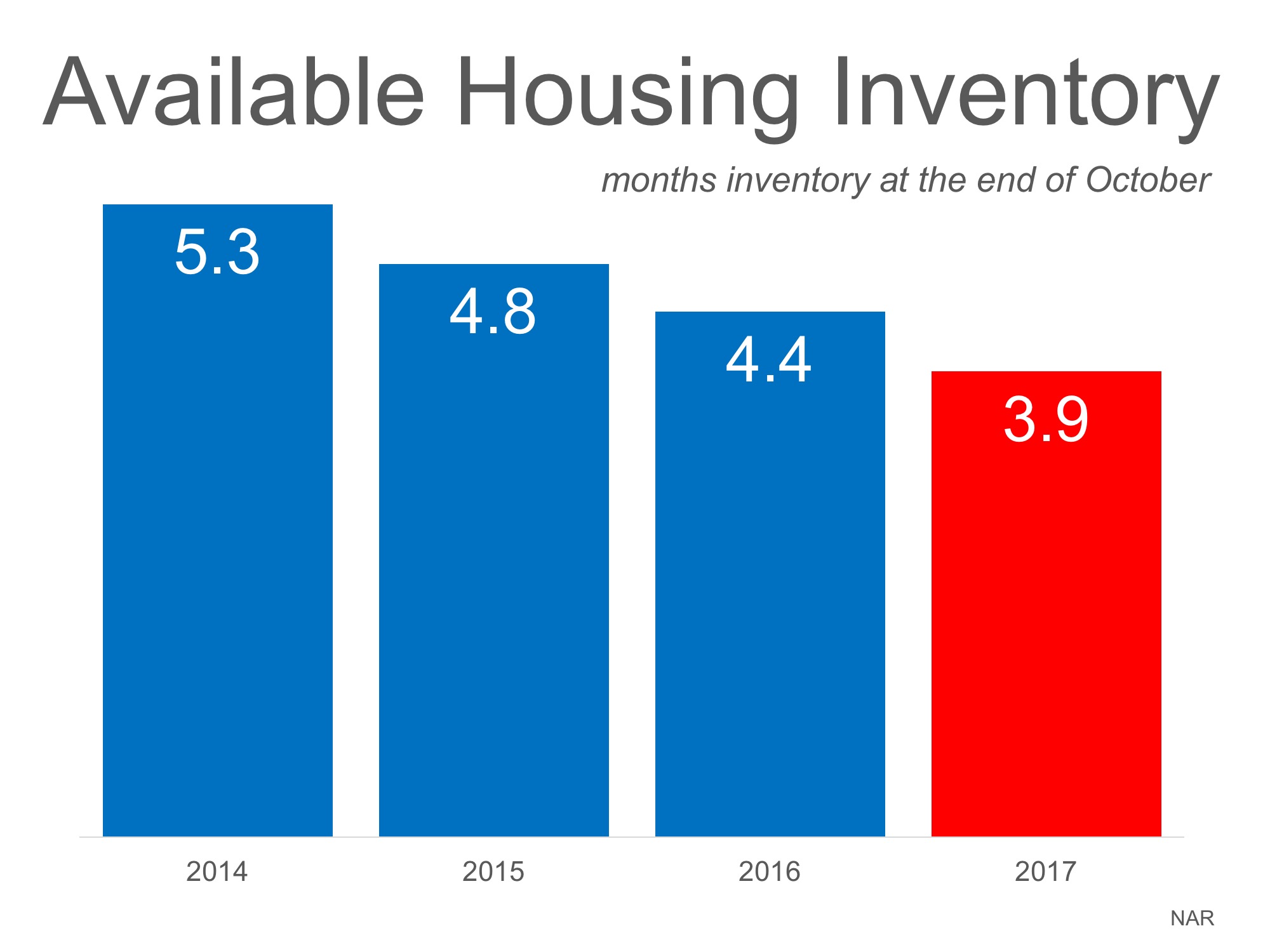 Bottom Line
If buyer demand outpaces the current supply of existing homes for sale, prices will continue to appreciate. Nothing nefarious is taking place. It is simply the theory of supply & demand working as it should.
---
Where Are Home Prices Heading in The Next 5 Years?
Today, many real estate conversations center on housing prices and where they may be headed. That is why we like the Home Price Expectation Survey. Home Buying Process
Every quarter, Pulsenomics surveys a nationwide panel of over one hundred economists, real estate experts, and investment & market strategists about where they believe prices are headed over the next five years. They then average the projections of all 100+ experts into a single number. Home Buying Process
The results of their latest survey:
Home values will appreciate by 5.0% over the course of 2017, 4.0% in 2018, 3.2% in 2019, 3.0% in 2020, and 3.0% in 2021. That means the average annual appreciation will be 3.64% over the next 5 years. Home Buying Process
https://dhbk.biz/real-estate-blog/where-are-home-prices-heading-in-the-next-5-years/
---
Rising Home Prices Mean Great News for Homeowners
Recently there has been a lot of talk about home prices and if they are accelerating too quickly. As we mentioned before, in some areas of the country, seller supply (homes for sale) cannot keep up with the number of buyers who are out looking for homes, which has caused prices to rise. Home Buying Process
The great news about rising prices, however, is that according to CoreLogic's Homeowner Equity Report, the average American household gained over $14,000 in equity over the course of the last year, largely due to home value increases.
The map below was created using the same report from CoreLogic and shows the average equity gain per mortgaged home during the 1st quarter of 2017 (the latest data available). Home Buying Process
https://dhbk.biz/real-estate-blog/rising-home-prices-mean-great-news-for-homeowners/
---
How Your Home's Value Grows Your Family's Wealth
Over the next five years, home prices are expected to appreciate 3.64% per year on average and to grow by 18.4% cumulatively, according to Pulsenomics' most recent Home Price Expectation Survey. 
So, what does this mean for homeowners and their equity position? 

Home Buying Process
As an example, let's assume a young couple purchased and closed on a $250,000 home in January. If we look at only the projected increase in the price of that home, how much equity will they earn over the next 5 years? Home Buying Process
https://dhbk.biz/real-estate-blog/how-your-homes-value-grows-your-familys-wealth/